!!!Now Updates Seven days a week!!!
Members Gallery Updated
January 19, 2017
!!!Now Updated 7 Days a Week!!!
WHAT'S HAPPENING AT THE LAIR!!
Welcome to my lair and Happy New Year.

Our out of the trunk update features super sexy Kerri Taylor in peril cruelly bound to a chair in thin speaker wire. Our endurance video has pretty neighbor girl Jessica in a storyline feature with sexy MILF Dominique as a mad scientist who captures pretty niave Jessica for her sinister bondage experiments. Jessica is marched around brutally bound and gagged and subjected to strict tape and rope bondage for prolonged periods.

On Tuesday's handcuffed has sexy MILF Brenda struggling to free her big tits from the cruelly tight cuffs locked around the base of her tits like a tourniquet.

Our bishop girl is super sexy busty bondage toy Lauren Phillips cruelly bound in elbow crushing bondage as the Hunter ties her huge tits in a tourniquet of rope.

Thursday's boots in bondage has fiesty brat Fayth on Fire brutally hogtied in skin tight jeans, over the knee boots and shoulder length leather gloves.

Our Damsel in Distress on Friday features aodrable Dixie Comet cruelly bound and crotch roped to a chair.

Saturday's super heroine in peril has Leopard Girl Nyxon bound to a workout bench with her legs spread wide to the weight rests. She struggles to try to escape the tight Wonder Broad Brenda hanging by her wrists with one booted leg frogtied in a flamingo tie.

Sunday has raven haired MILF Caroline Pierce subjected to an evil flamingo strappado.

Have a great week of bondage and thanks for your support.



Jim Hunter
HANDCUFF GIRL UPDATED EVERY TUESDAY

01-17-2016

Brenda
Photos continued in members area.

BISHOP GIRL UPDATED EVERY WEDNESDAY

01-18-17

Lauren Phillips
Photos continued in members area.

BOOTS AND BONDAGE UPDATED EVERY THURSDAY

01-19-17

Fayth on Fire

Photos continued in members area

DAMSELS IN DISTRESS UPDATED EVERY FRIDAY

01-13-17

Ellise Graves

Photos continued in members area

SUPER HEROINE &
FANTASY GIRL UPDATED EVERY SATURDAY

01-14-17

Nyxon ~Leopard Girl~

Photos continued in members area.

WILLIE GIRL &
UPDATED EVERY SUNDAY

01-15-17

Brandon
Photos continued in members area.
HUNTER VISION VIDEO UPDATES
HUNTER VISION
VIDEO UPDATE
01-19-17

Fayth on Fire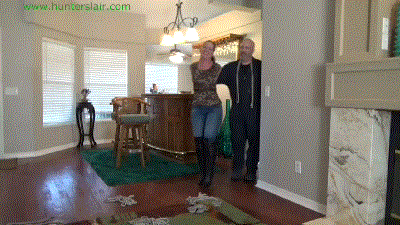 UP COMING HUNTER VISION VIDEO UPDATES

Handcuff

Bishop

Boots in Bondage

Damsels in Distress

Superheroine Fantasy

Willie
OUT OF MY
TRUNK
UPDATE

01-09-17
Christa

Kelli

OUT OF MY
TRUNK
UPDATE

01-16-17
Jenni Lee

Leanne




OUT OF MY TRUNK
AND ENDURANCE
VIDEO UPDATE

01-16-17
Kerri Taylor

Jessica w/Dominique

Coming Next Monday







ARCHIVED PHOTO SETS

NO LONGER UPDATED BUT ARE STILL SHOWING IN THE MEMBERS SECTION

BARELY LEGAL
PHOTO SETS

OUT OF MY TRUNK
MAGAZINE COVERS